Indépendance et Expansion was created in 1990 and William Higgons became manager in 1992.
"Without theory, mankind is condemned to making the same mistakes over and over again."
William Higgons applied Leonardo da Vinci's principle and set out to establish a clear and replicable investment methodology. He started out by observing other fund managers around him, and noticed that most of them were "stock pickers", acting on a hunch. Well versed in American academic literature, he turned to studies on the overperformance of small listed businesses on the long term. In light of these works, William Higgons decided to refocus the fund on small listed businesses, according to a Quality Value strategy. This strategy proved particularly successful: our historic fund Indépendance et Expansion – France has been the highest performing fund in Europe over 30 years.
From 2001 to 2006, William Higgons took control over the whole of Indépendance & Expansion, and gained independence. The team got stronger with the recruitment of investment experts. The fund Europe Small was created in 2018, and Family Value in 2021.
En 2023, the fund modernized its identity to better express its vision and became Independence Asset Management. A new name, for a consistent methodology.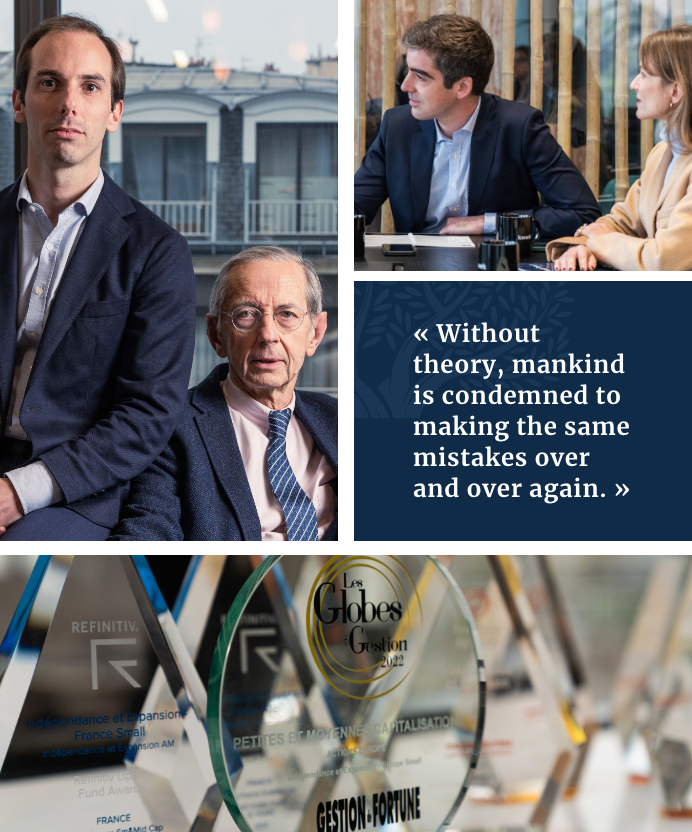 You are considering investing, you have a question.
Our team is available