Indépendance AM is, since January 2023, the new name of Indépendance et Expansion AM.
A new name for a consistent methodology: for 30 years, we have been investing in French and European small- and mid-cap companies that are profitable and yet undervalued, with a long-term management outlook.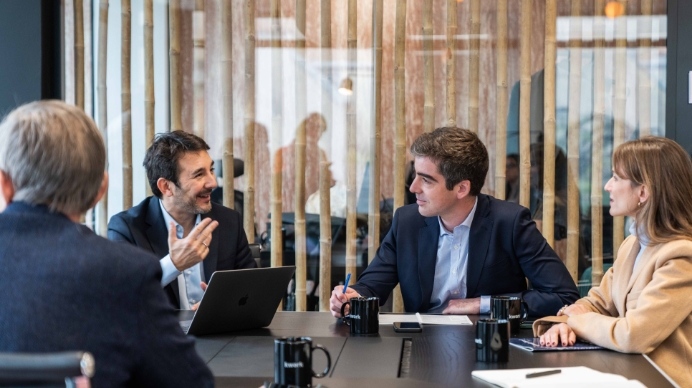 We communicate to companies and our investors the method behind our judgment, and we admit a degree of uncertainty.
We cultivate genuine relationships with businesses and our investors.
The olive tree, a sturdy, fruitful, and resilient tree.
Every month, we share with our investors the results of the companies we invest in.
Far from the glitter, our daily management is simple and informal.
We are a small team of experts in asset management, passionate about the business world. We maintain a close relationship with business leaders we invest in and our own investors.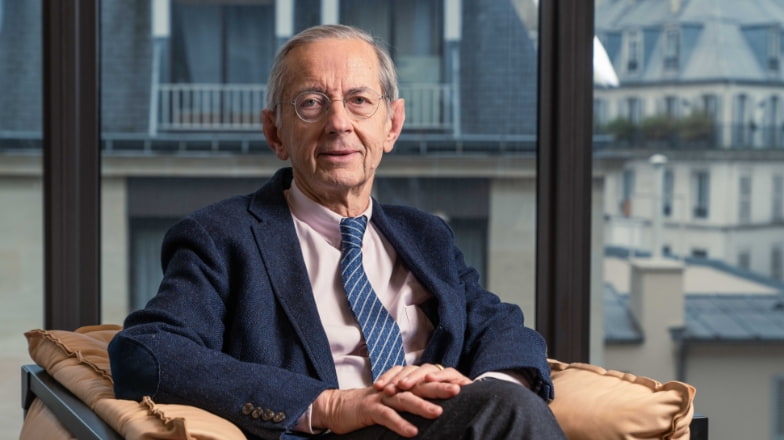 William Higgons
President - Manager
William has been leading Indépendance AM since 1992 and manages France Small, the fund with one of the longest performance record for the industry (Morning Star ranking). William has more than 30 years of investment experience in small- and mid-cap companies. He is a member of the French Society of Financial Analysts, and twice an administrator. William holds a degree from Sciences Po Paris and a MBA by INSEAD.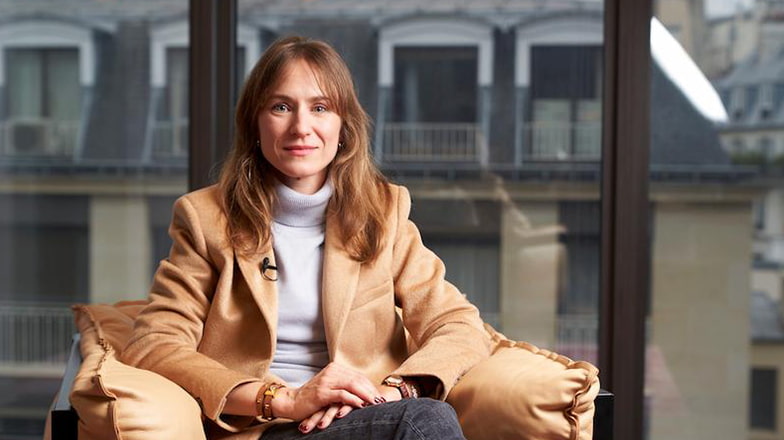 Audrey Bacrot
Manager, CIIA
Audrey Bacrot joined Indépendance AM in 2011, where she co-manages investment funds. Before joining us, she acquired experience as a sell-side financial analyst with Natixis Securities and SG Securities, and in merger/acquisition and portfolio management at CIC.
Audrey Bacrot is a graduate from the Léonard de Vinci Business School with a Master's degree in International Financial Analysis from Neoma Business School. She is a Certified International Investment Analyst (CIIA).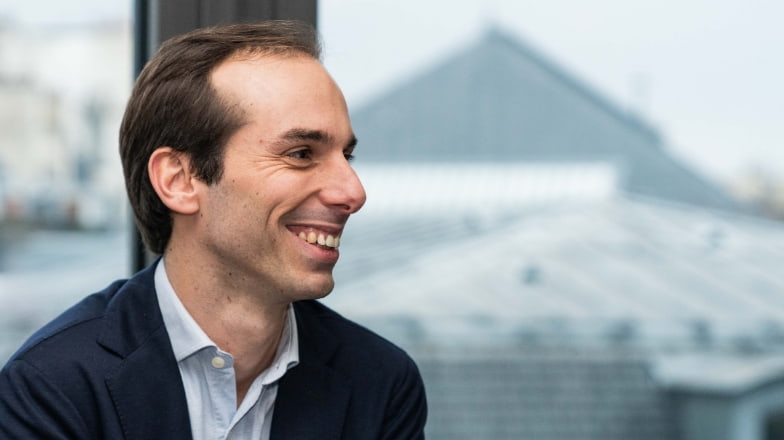 Victor Higgons
Manager, CIIA
Victor Higgons joined Indépendance AM in 2016, where he co-manages investment funds. His previous experiences include merger and acquisition at Rotschild & Co, and consultancies in corporate strategy and operational efficiency at McKinsey & Company.
Victor Higgons is a graduate of INSEAD MBA and holds a Master's degree in Finance & Strategy from Sciences Po Paris.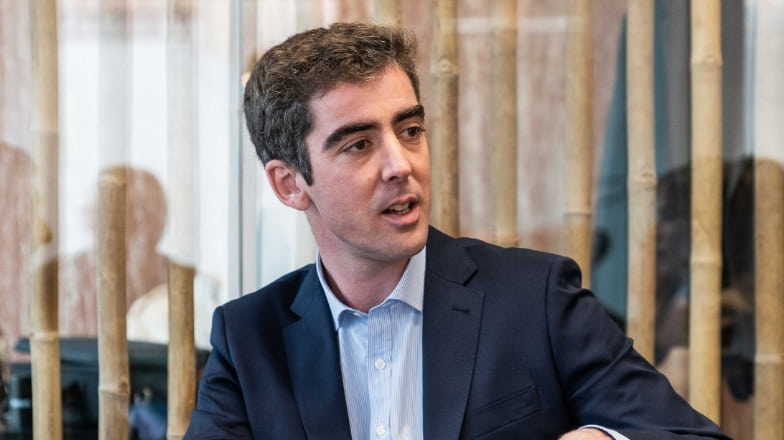 Charles de Sivry
Manager, CIIA
Charles joined Indépendance AM in 2021, after ten years of experience as an analyst and manager of a French small-cap fund at Montbleu Finances.
He holds a Master's degree in Banking, Finance and Trade from the University of Bordeaux IV and a Master's in asset manager from University Paris Dauphine.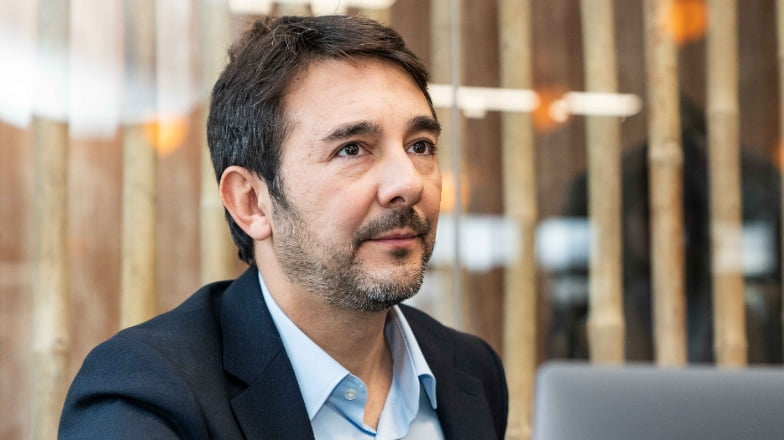 Juan Diaz
Development Director
Juan started his career in 1999 as a broker for BNP Paribas in Paris, before becoming Development Director for the international division of Cortal Bank in Spain, and then for the US branch of Abanca in Miami. He moved back to Spain in 2016 to open the Spanish branch of MyFunds Office before joining Indépendance AM.
Juan holds a Bachelor from the Paris Chamber of Commerce and a Master's degree in digital trade from ISDI in Madrid.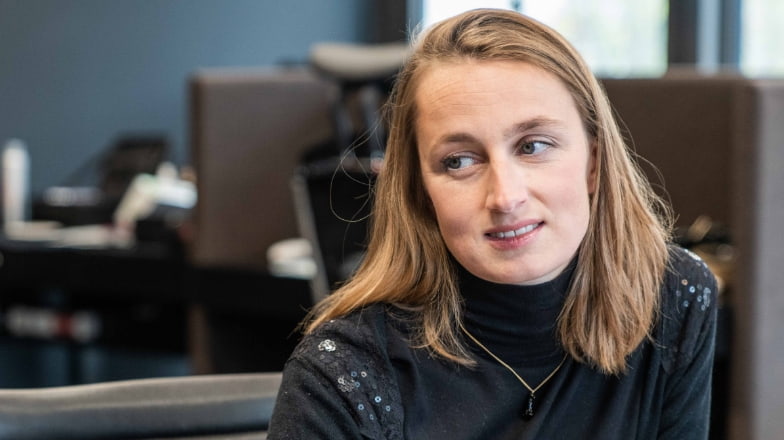 Bertille Sainte-Beuve
Responsible Investment Director
Bertille joined Indépendance AM in 2022. She started her career at Mandarine Gestion as an assistant manager, before moving on to Sycomore AM where she was part of the Middle Office team, as well as the ESG team for general meetings votes. In 2020, she joined the Risk Management team at ELEVA Capital.
Bertille graduated from ISG-International Business School, Paris, with a Master's degree in Finance and Risk Management.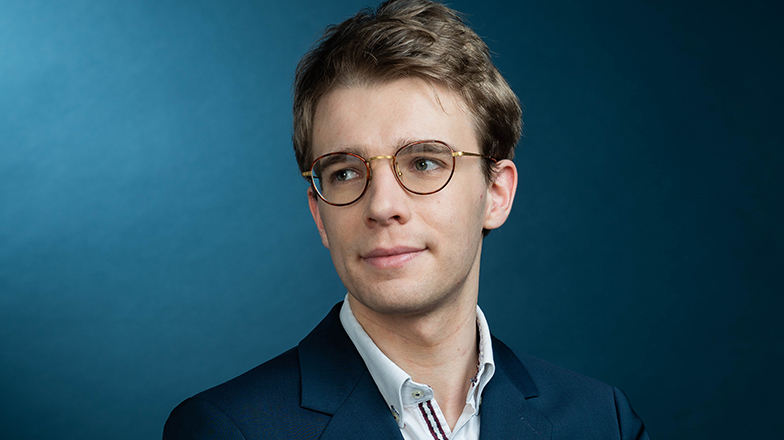 Gaëtan Ruet
Financial Analyst
"Understanding how companies work and following them on the long term"
Gaëtan Ruet joined Indépendance AM as a financial and extra-financial analyst in January 2023.
"I am interested in discovering small, unknown companies that turn out to be good investments," explains Gaëtan, who is in charge of research and analysis of new investments and portfolio monitoring. Gaëtan is a graduate of the French business school HEC, where he completed a Master's degree in legal and tax strategy and interned at BNP Paribas Wealth Management, Indépendance AM and LGT Capital Partners.
"When you invest in small companies, you have to understand how they work and follow them on the long term: our point is not to buy and sell right away, but to understand what makes their performance possible, through our analyses and meetings with the managers.
Extra-financial criteria are an integral part of the analysis carried out by Indépendance AM. "Based on an analysis of extra-financial reports carried out by our partner Gaïa/EthiFinance, we produce an ESG model of each company in our portfolio. In this fast-moving sector, where regulations change rapidly, we adapt to the specific case of each company," says Gaëtan.
You are considering investing, you have a question.
Our team is available